Remember how I mentioned earlier about my love/hate relationships for school assignments pertaining to field trips? Well, guess where I went for my geology class assignment? The Griffith Observatory, like duh!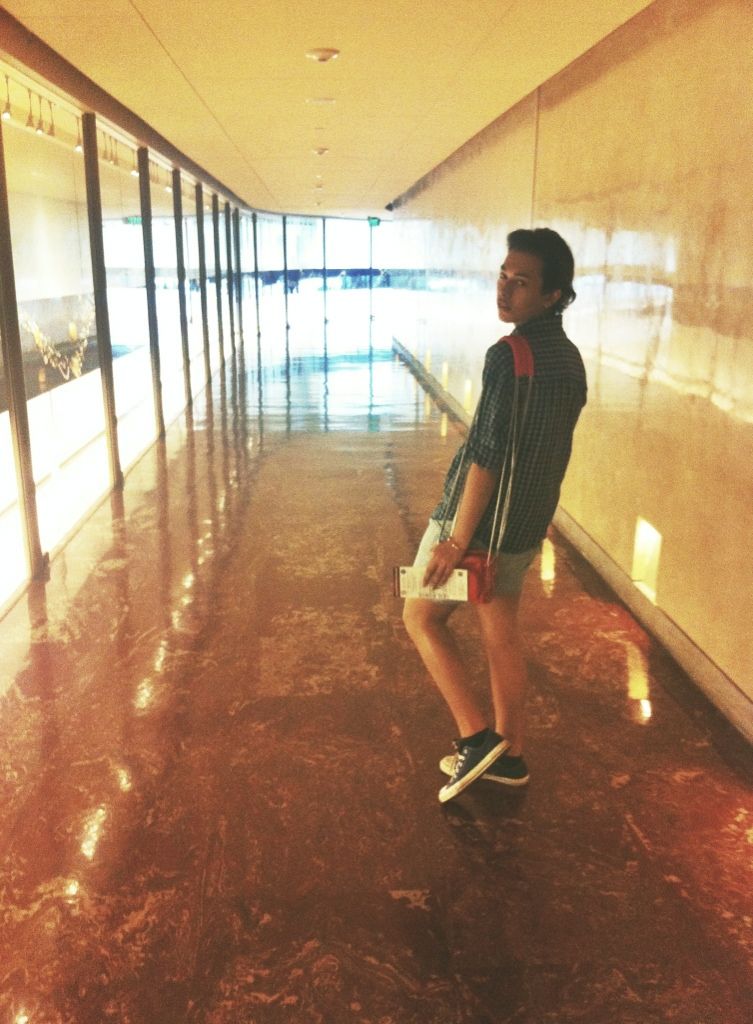 (OOTD: Vintage flannel. Vintage oversized, denim shorts. Rose-gold bracelet. Alexander Wang Brenda camera bag. Rayban wayfarers. Converse sneakers)
I think it's quite bleak that I have been living in Southern California all my life and I've never been there. I mean, I like to take pride in knowing a lot about my city, but yeah I should receive a slap on the hand for never have gone here before. I was in dire need of some extra credit for my geology class and so I decided to make a quick visit here. I had no one to go with, but luckily my friend Manny tagged along. I told him Adriana Lima and Behati Prinsloo were going to be at the VS store located at the Beverly Center (more on that later), so we would go after my little educational trip at the observatory. It was indeed an incentive for him to come along with me, I suppose lol. We found this fantastic wall covered in brooches and both had a little twin moment and immediately thought of Galliano for Dior. It was the glamorousness of it all that embodied Galliano for Dior, no?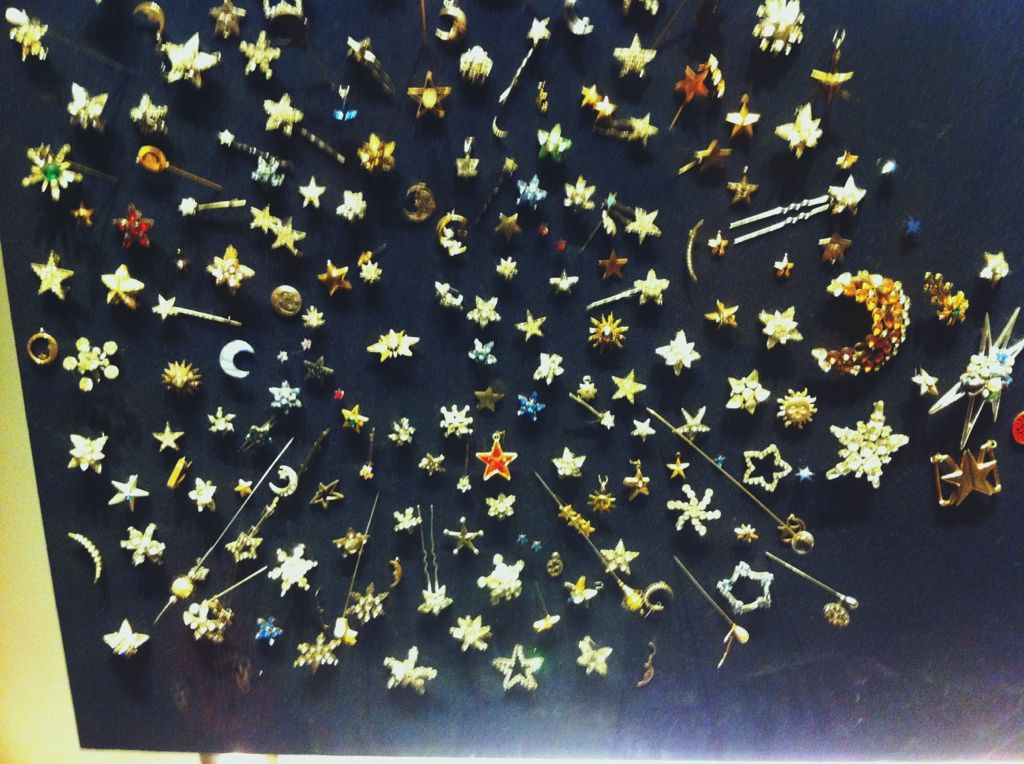 If you're wondering "what the hell do brooches and astronomy have in common?", don't worry. Well, there's no correlation lol. BUT, it was a model that stretched out throughout a long wall that showcased the process of the Big Bang and the formation of other planets with the use of brooches as a visual aid. It was pretty rad, actually.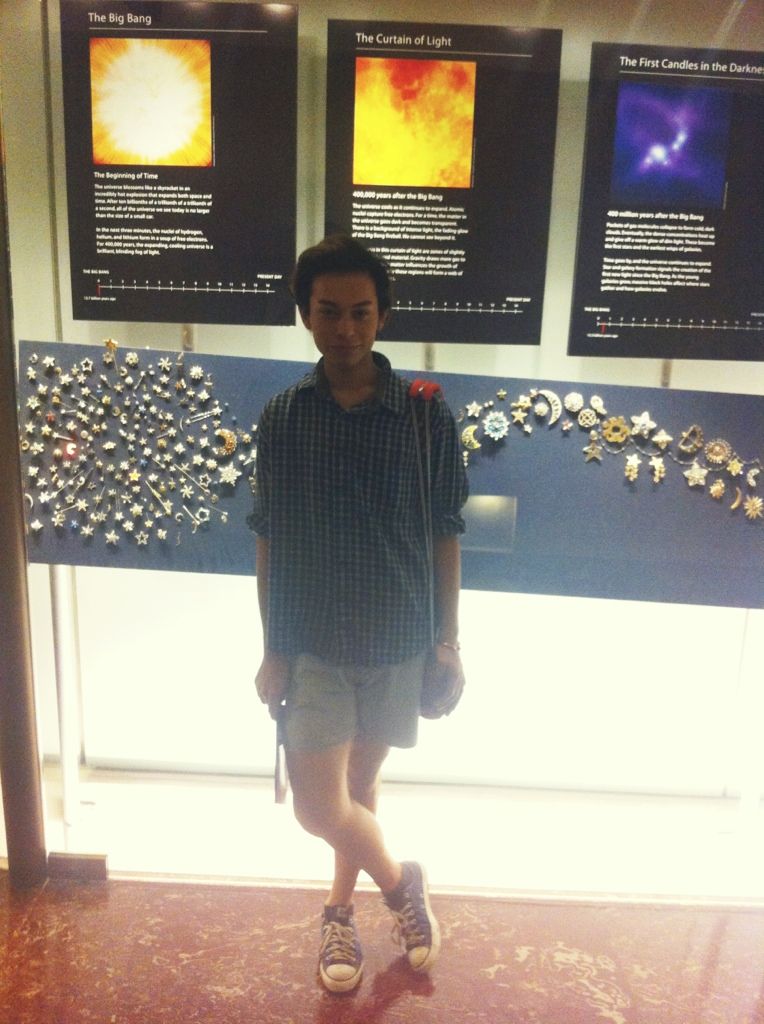 After that, Manny and I went downstairs to view the exhibit that dealt with planets and earthquakes. This was ideally what I was looking for for my assignment. After that, we went outside for a little viewing and some obligatory pictures.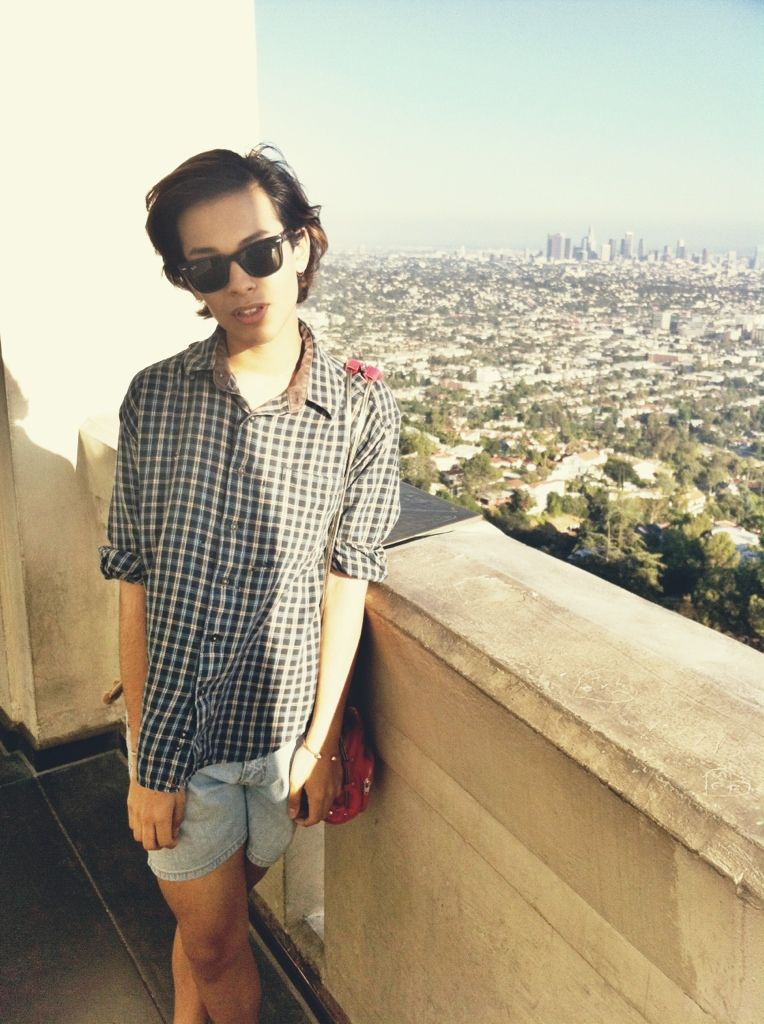 Gorgeous view, no?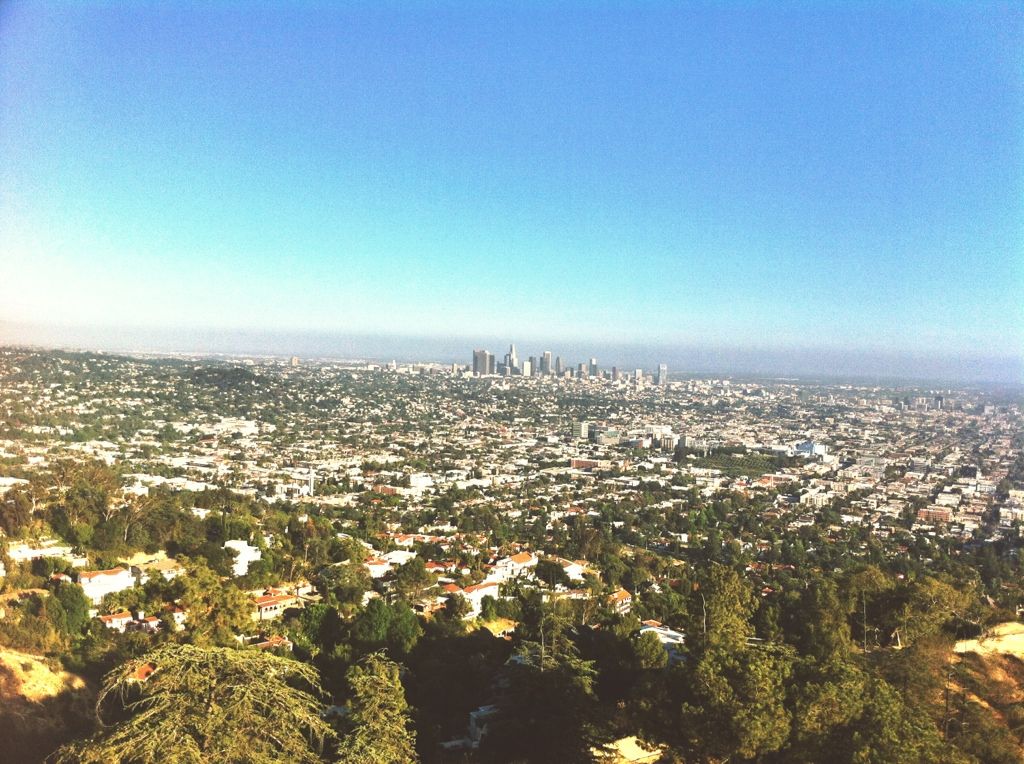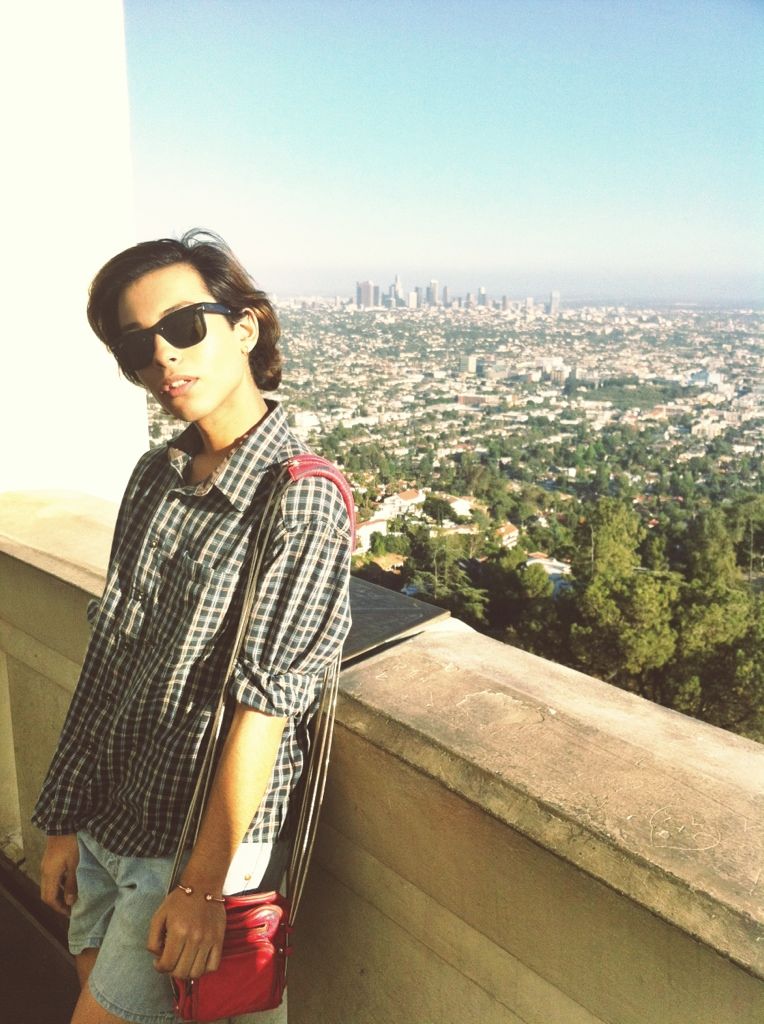 The view gets better..
It was one of those almost-blistering hot days, so I went for an easy, I-don't-care kind of outfits. Knowing beforehand that I'd do lots of walking, I had no doubt that my converse sneakers were the best shoe decision for that day. Sneakers are always ideal when it comes to walking. Accessories were kept light and fun with my Alexander Wang bag and rose-gold accessories.
Manny and I then went around the corner to overlook Hollywood from another side of the observatory. I thought this shot was stunning.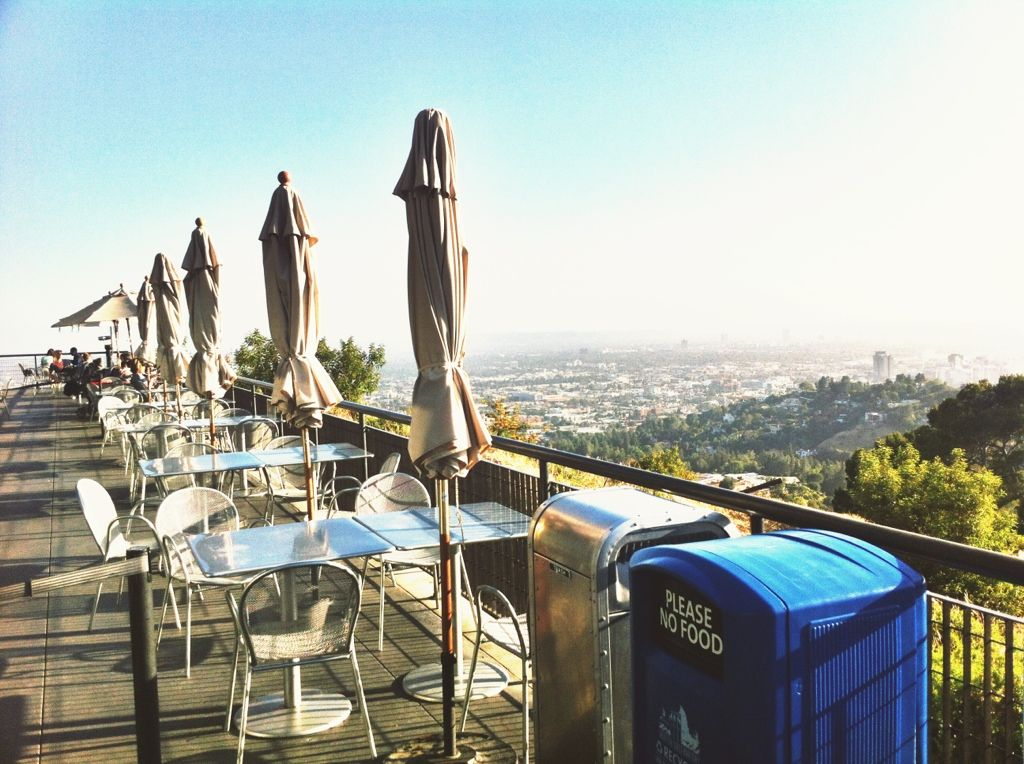 I don't think ponytails are a good luck for me. lol.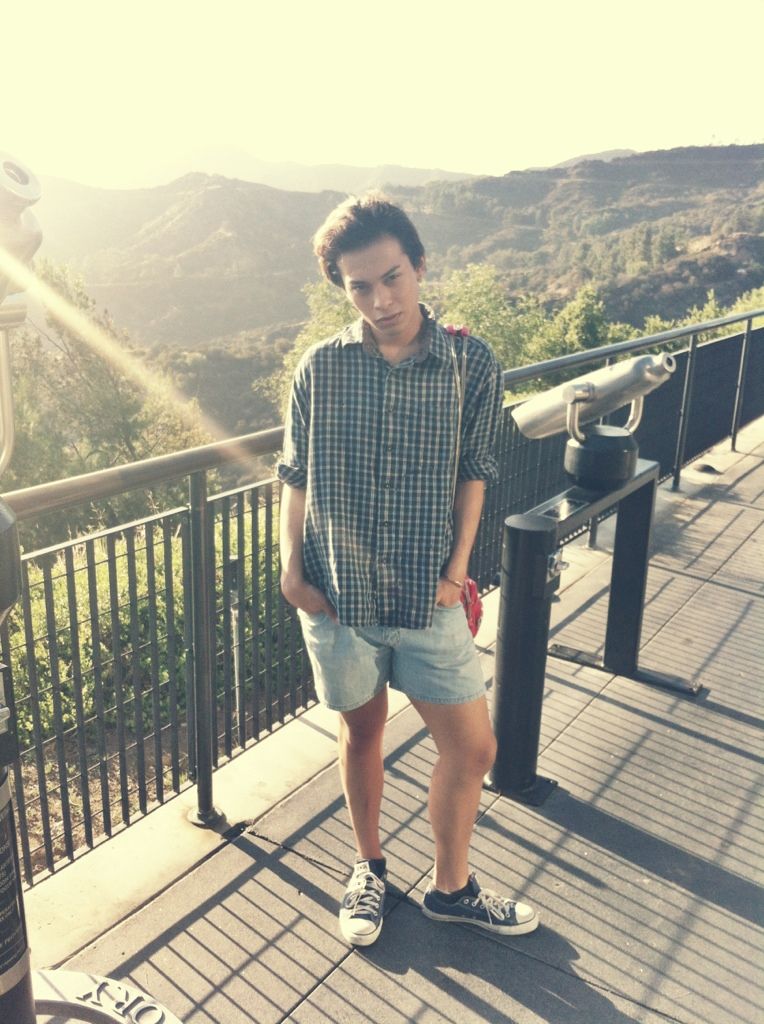 Obligatory "peace sign" pose.
After being there for what seemed like hours, we had about an hour until the Adriana Lima/Behati Prinsloo event at the VS in the Beverly Center ended. My idiot self didn't even comprehend that it was currently 6 pm and that traffic is the worst at that time here in Hollywood. Sigh, I'm so bad with time management, let's be real. By the time we got to the Beverly Center, parking was such a hassle. We ended up getting there 30 minutes before the event ended. We quickly walked to the location inside and we were both in a world of bliss when we found where the line ended. We ended up getting in line and unfortunately a security guard told me to step out because they had cut the line! Ugh, the audacity of that woman. I begged, cried, and pleaded with her to let us in but she was not having any of it. Ugh, I hope karma gets her. I honestly dedicate Radiohead's "Karma Police" to her. UGH. Seriously, I had so many questions for Adriana and Behati.
Whatever.
We'll eventually meet one day when I'm a stylist and I'm working for a prestigious magazine.
I do feel sad because that's practically the only reason Manny tagged along. I'l eventually make it up to him, but I sincerely feel horrible for getting there too late.
Ugh, let's just pray I somehow get to meet a top model soon and have a gossip session with her about interesting, fashion topics. It's a bucket list must!