First and foremost, have you seen Phoenix's new music video, in collaboration with the Creators Project and Spanish video directors Canada, for
Trying to Be Cool
?
Actually
, did you see the jackets featured in the music video? NEED, WANT, LOVE.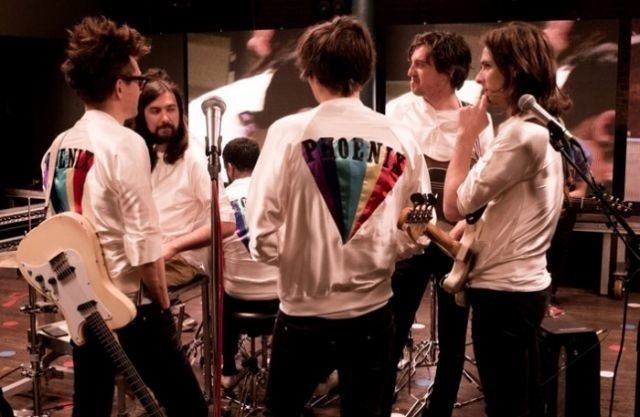 Okay, but let's seriously go back to the music video. I love how they mixed it with Drakkar Noir. I love the randomness of the different things the band is doing throughout the video. I guess it's their attempts at
Trying to Be Cool
, no? ;)
Also, major kudos to the big synchronized dance scene in the end and for incorporating more of the guitar/making it more evident than the original song. I've said it before and I'll say it again, this song is seriously one of my top songs of the summer!
p.s. I honestly hope they somehow create and sell these jackets. I can already easily envision myself wearing it with a fantastic pair of Saint Laurent jeans for a very badass look.
UPDATE: Look at what I found on Twitter!