OH MY GOD. If you've been living under a rock, then you probably missed out on the ecstatic news that one of my favorite designers, Alexander Wang, held a mystery event in Nueva York this past weekend (I think it was Saturday to be exact) and the first 100-150 people or so in line had access to unlimited, FREE, YES FREE fucking FREE, pieces of T by Alexander Wang clothing. I first heard about this on Tumblr then I read it on
NY Racked
and the fabulous, chic folks over at
NY Mag
reported it too. Sigh, I'm devastated 'cause I would've LOVED to have had the option to attend it but my unfortunate self lives in caliente California. Here are a couple of photos of I was able to gather of lucky people nabbing some flawless clothes. Umm back to school outfits, anyone? One word: WERQ.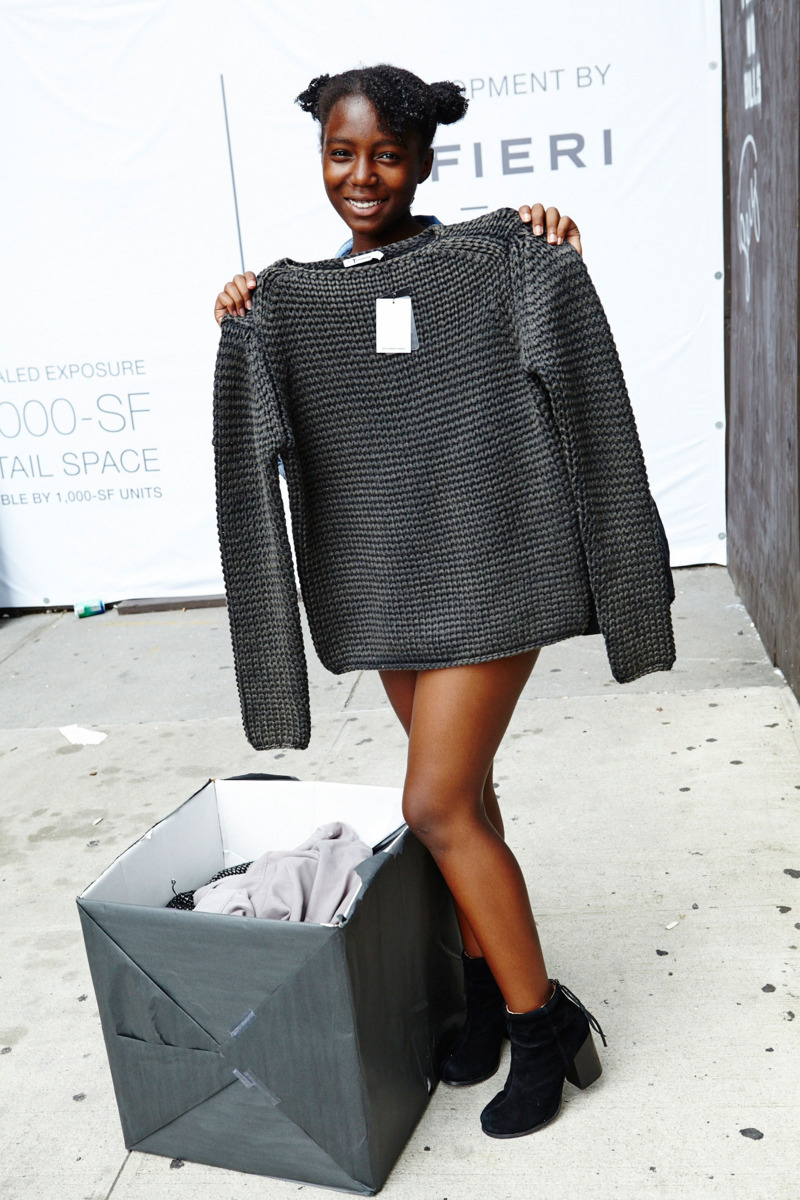 (Photos from NYMag.com and NY.Racked.com)
Now, can we all have a prayer circle and hope that an identical event will happen in Los Angeles? Alexander Wang, if you're reading this make it happen!