Highlight of my first day at HARD Summer 2013? Disclosure, of course! Sing after me...It's gonna be you and me....it's gonna be everything you ever dreamed.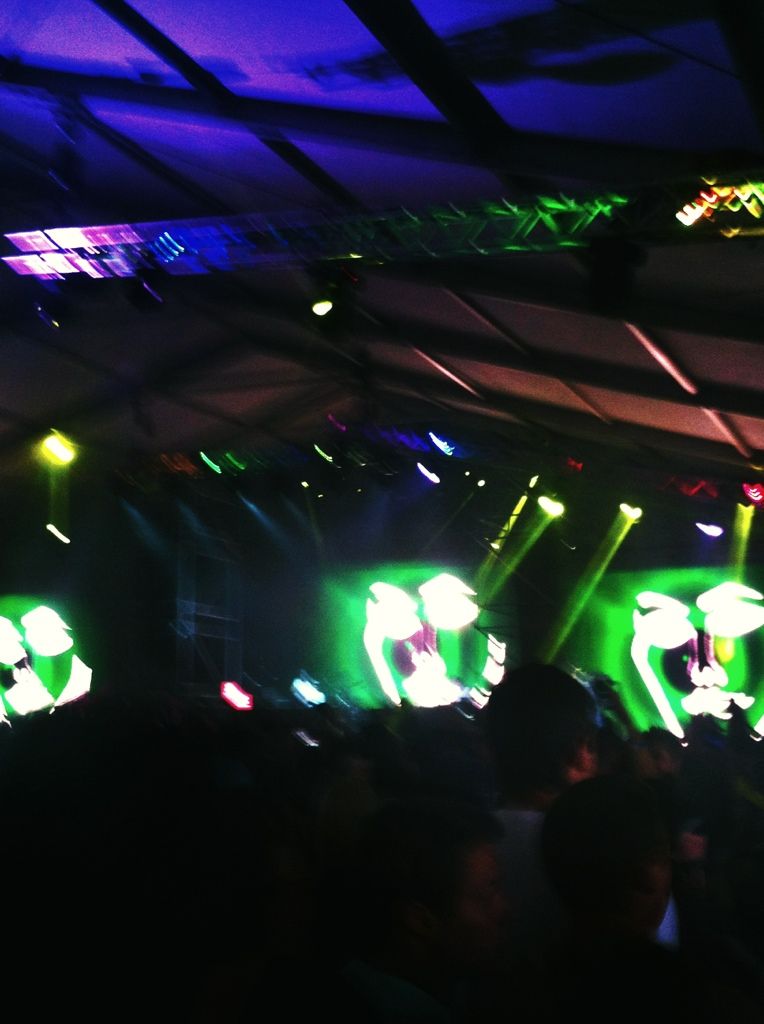 HARD Summer Day 1 was beyond exceptional, maybe except for the part where my phone died and I couldn't find my friends. Disregarding that unfortunate tidbit, I had a phenomenal experience. Let's start this post with my outfit. I wanted something casual, cool, yet quirky. This resulted in me purchasing one of those adorable cat t-shirts from Opening Ceremony and pairing it flawlessly with some quirky, pink iridescent shades. To keep it casual, I just styled it with denim shorts and converse sneakers, the quintessential festival necessities when keeping an outfit minimal, comfy, and cute.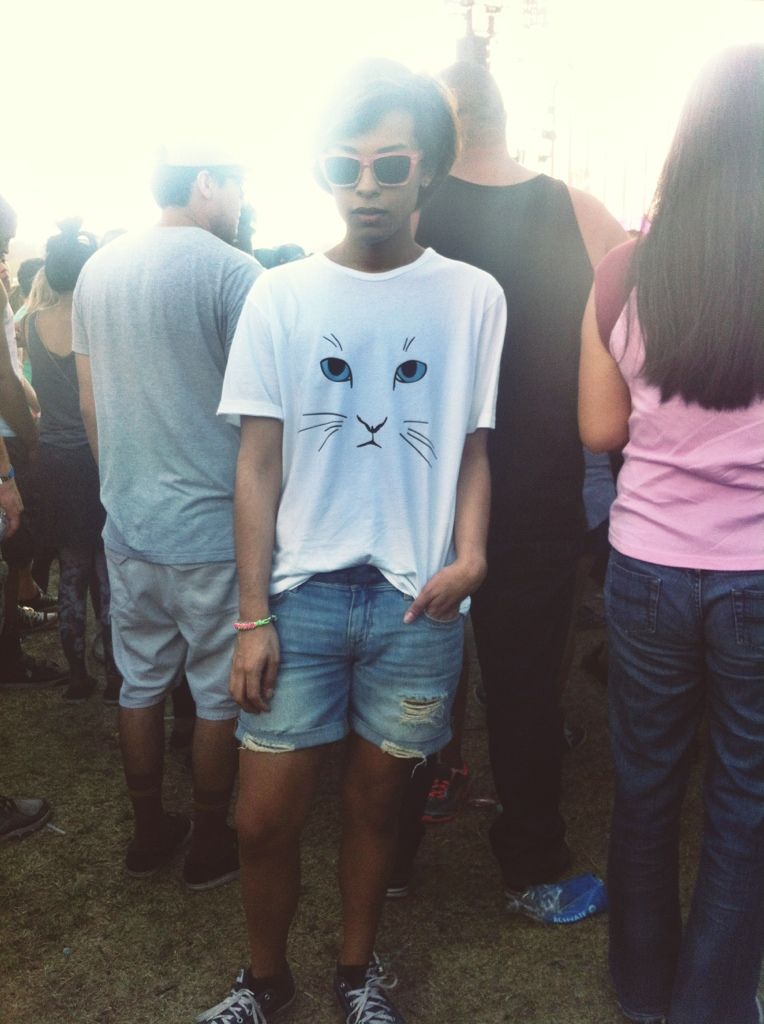 (Cat t-shirt from Opening Ceremony. Distressed denim boyfriend shorts from Gap. Sneakers by Converse. Neon pink and green bracelet from Gap. Iridescent pink sunglasses from Forever 21. Black leather belt by Dior Homme)
The main artists we were dying to see didn't exactly start around 4:00-5:00 pm. We didn't really get there too early. Once we got there, we immediately tried to catch SBTRKT's set. Unfortunately, he started a tad bit late which resulted in us staying for only a mere 20 minutes.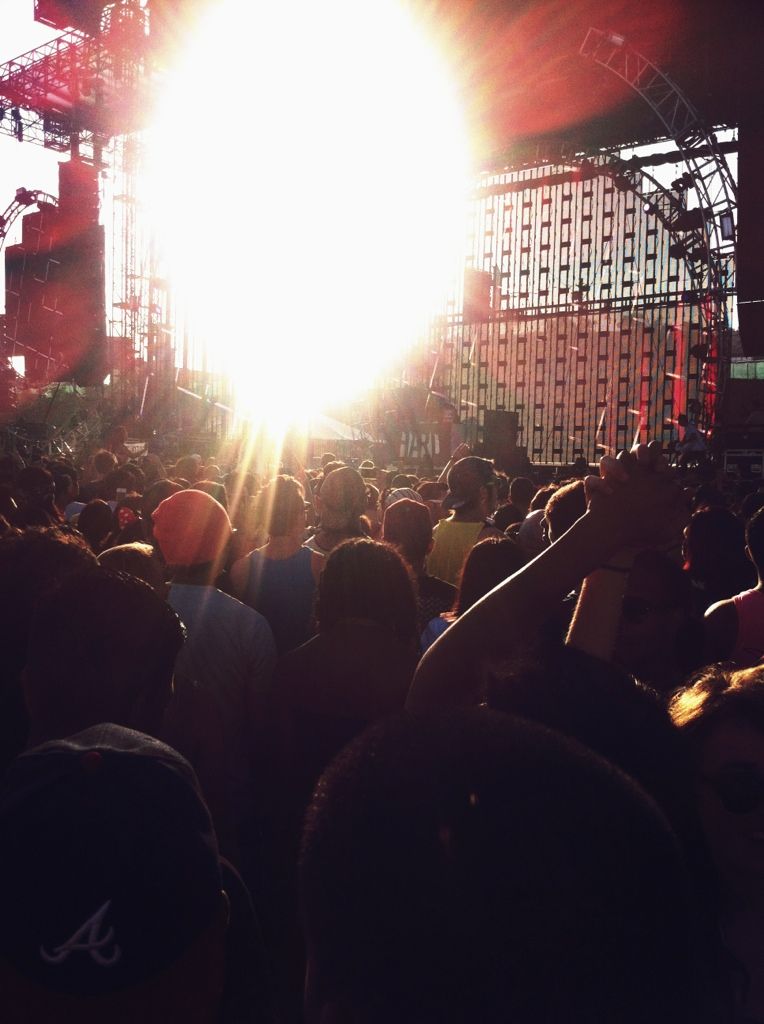 We had to leave in order for myself to catch Disclosure's set while my friends were anticipating Tommy Trash's set. This is were we said adios and went our separate ways to catch different sets. You know, it can get quite weird seeing a live performance alone, but when it's Disclosure I just had to see them! Seriously, it was one of the best moments I've had throughout this Summre thus far. I literally couldn't stop dancing.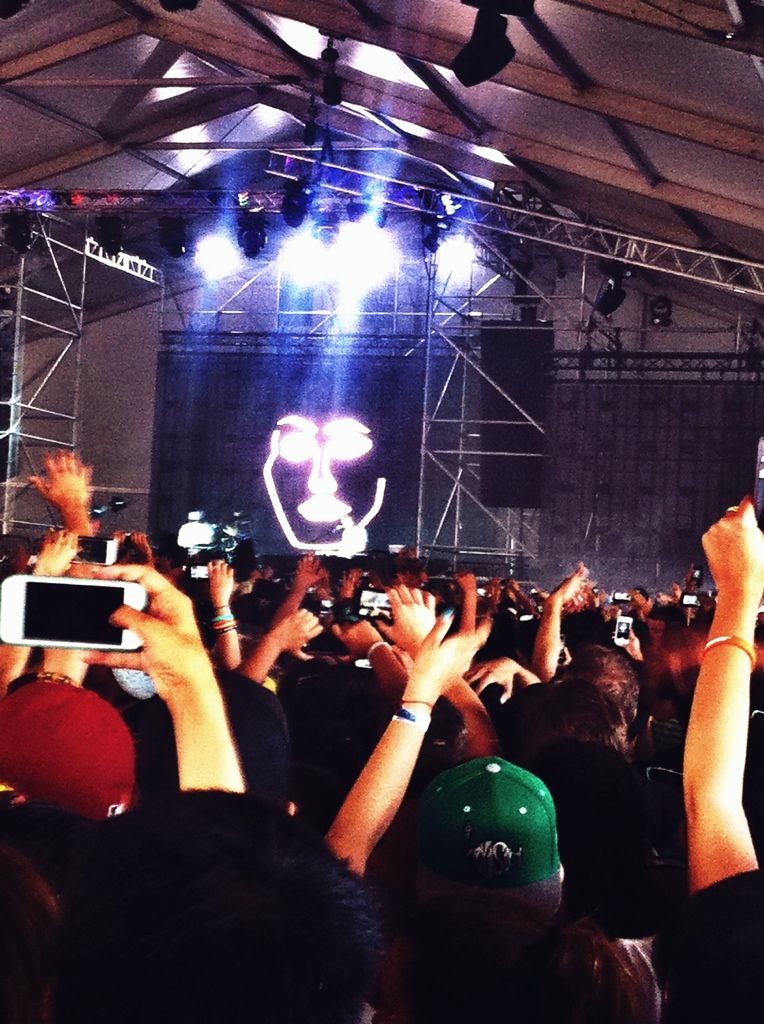 If only I could travel back in time and relive that experience again.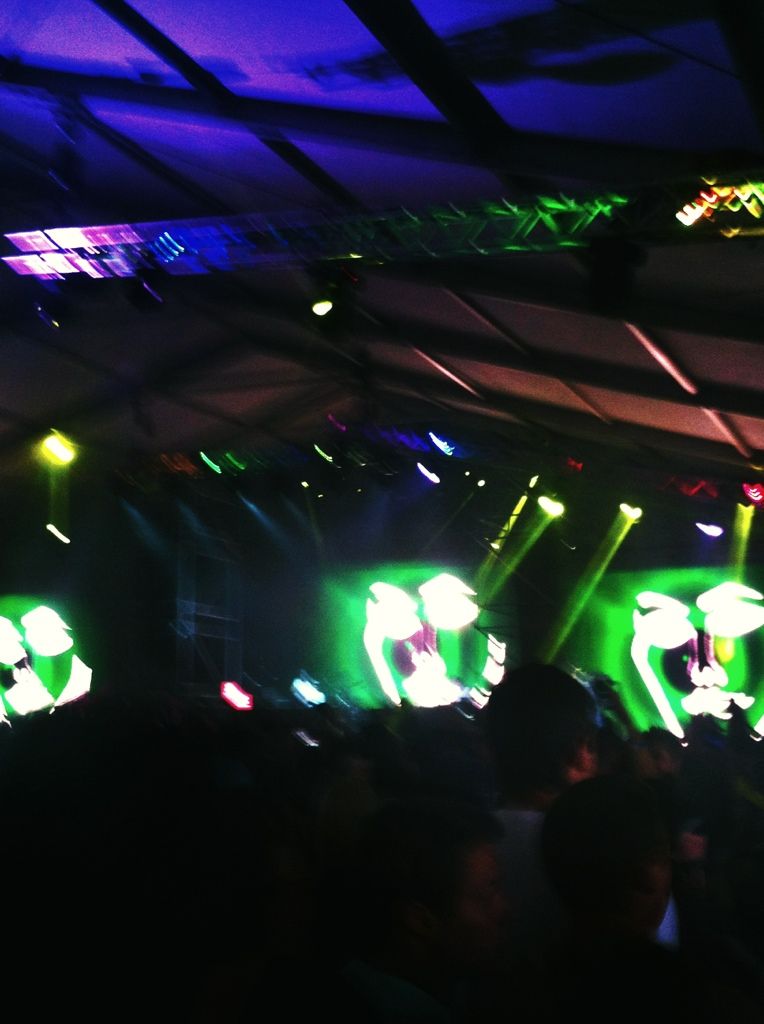 After Disclosure, I caught a bit of Flux Pavilion and werqed it at Alex Metric. Flying Lotus definitely stole my heart by the end of the night. Overall, a pretty badass day.
Hard Summer 2013 Diary Day 2 coming up...