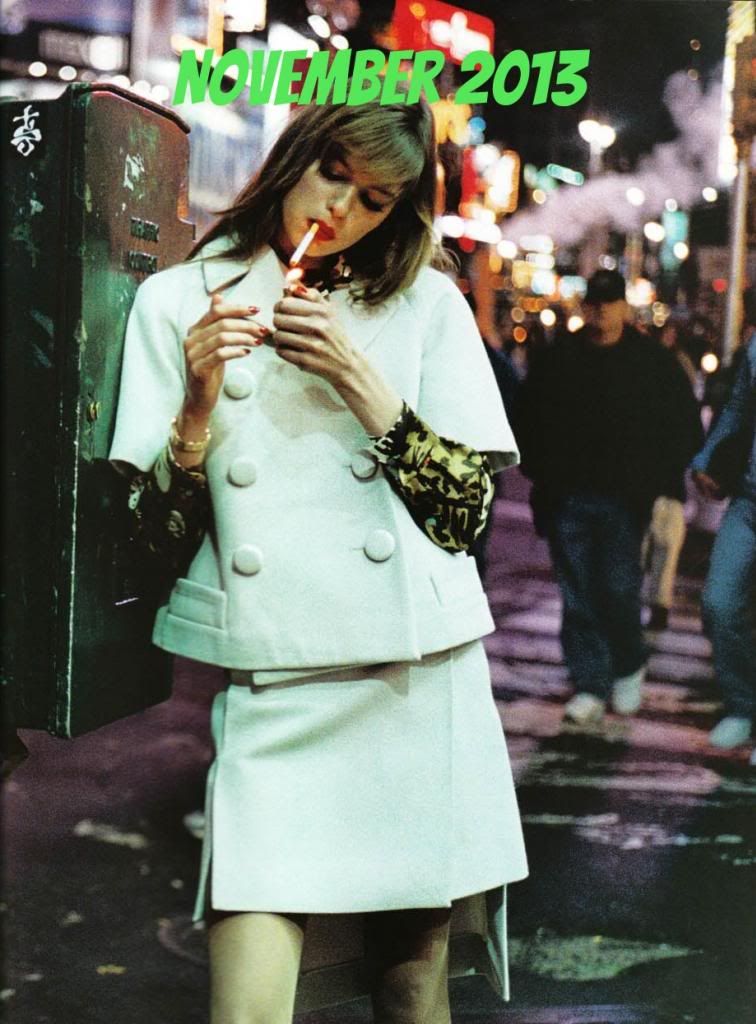 Yes, another late playlist.
Anyway, the playlist is pretty much filled with some soothing, mellow songs. They're those songs where they're perfect while you're chilling or driving, yah know? I've been really into mellow, chill music (is that even the right description? lol) lately. There's lots of Sampha (ugh, I adore his voice) and some dancey songs by Cut Copy, Digitalism, and Major Lazer and some good ol' house tunes. I also discovered some really rad artists, like King Krule and Wookie. It's pretty much composed of good jams I'm lovin' at the moment. Enjoy!
1. Sampha - Demons
2. Sampha - Without
3. New Order - Age of Consent
4. Madonna - What It Feels Like For A Girl
5. Artful Dodger - Please Don't Turn Me On (Disclosure Remix)
6. Boris Dlugosch - Express Yourself
7. Beck - I Won't Be Long
8. The Chemical Brothers - Where Do I Begin
9. RAC - Let Go (Feat. Kele & MNDR)
10. Sky Ferreira - Nobody Asked Me (If I Was Okay)
11. Cut Copy - Meet Me in a House of Love
12. Wookie feat. Eliza Doolittle - The Hype
13. King Krule - Border Line
14. Arcade Fire - We Exist
15. Major Lazer feat. Flux Pavillion - Jah No Partial
16. Digitalism - Forrest Gump
17. Drake feat. Sampha - Too Much
18. Wordlife - Small Talk (Don Daneeka DTW Remix)
19. Dusky - Vanishing Point
20. Lorde - Ribs
21. Roisin Murphy - Sweet Nothings
Happy Thanksgiving, Everyone!