Here's a mini recap of what's up: So I saw Dillon Fracis last Saturday!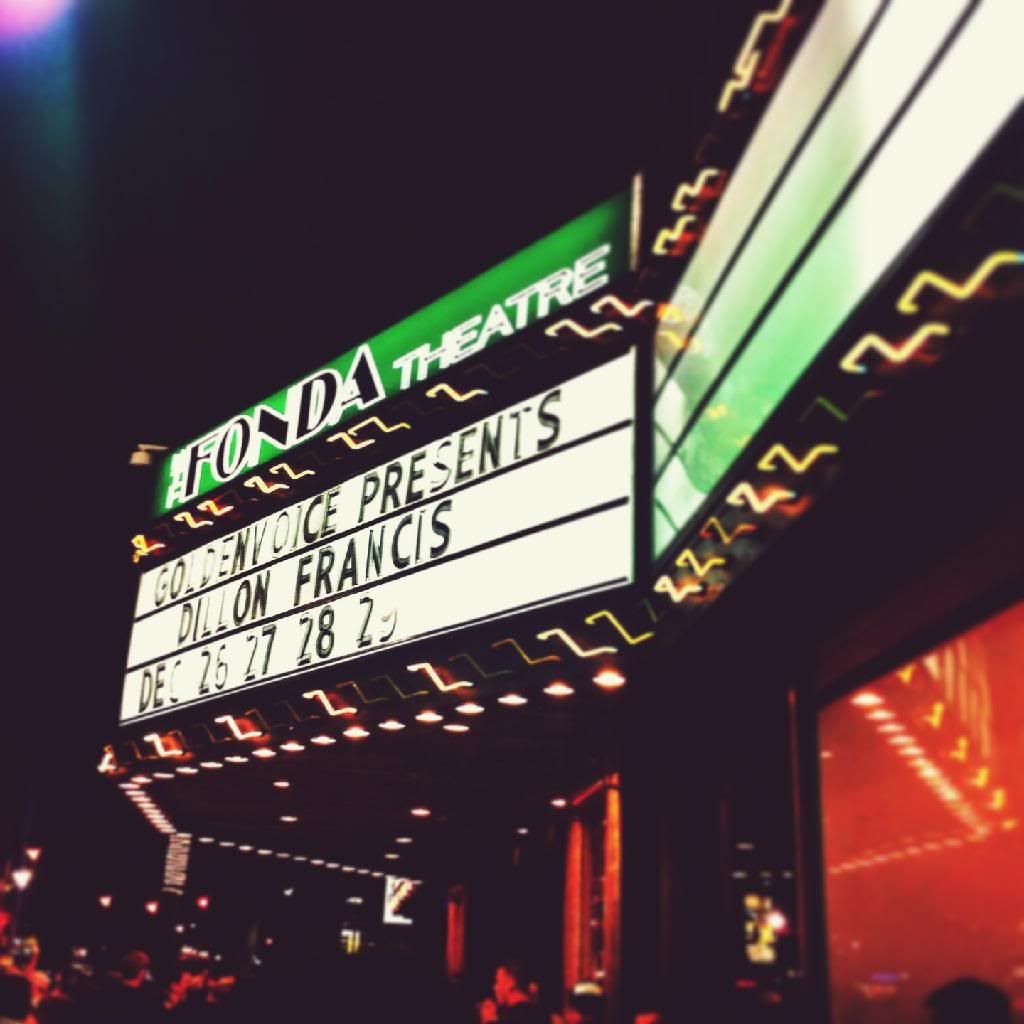 I mean, I was totally enthusiastic about going with my girls Kelvin and Andreina, but it was kind of lame that two of my other gurls couldn't go. One had plans with her family in Vegas for New Years, which was totally understandable. I mean, would I ditch a concert for shopping and free food (duh OBVIOUSLY I would!) would I want to get slapped by my mama for not going? Yeah, you know what I mean lol jk. Family is first. The other one couldn't make it because she "couldn't" find someone to cover her shift at her job, lol but her bf is in town so idk what to think....teehee.
Anyway, the three of us had a flawless time getting turnt up and being fierce bitches on the dancefloor. But seriously, we had a fun time. Like, this is exactly what I needed to end the year on a high note. Spending a nice evening with Kelvin and Andreina, two of my best friends, was everything.
(Me and Andreina looking like a cute heterosexual couple. OMG YASS, I cut my hair. It's tragic. I miss my long locks *tears*)
Finally, here's my last selfie/OOTD of the damn year taken on Sunday while shopping with Jessica for a birthday dress.
(Outfit: Houndstooth scarf by H&M. Denim-sherpa-plaid-mix jacket by Unif available at Urban Outfitters. Ultra Skinny trousers by Gap. Converse sneakers. Black satchel by 3.1 Phillip Lim for Target)
For the most part, it's been a pretty tame, relaxing winter vacation with the exception of working two jobs lol. I hope everyone had a nice, lovely year. This year was full of surprises, tbh. After starting off on a scary note with my father's health, it's great to say that the year for the most part was quite positive. I feel more secure and I honestly haven't felt more ambitious than ever before all thanks to this year. It compromised of discovering more about what I want in life, opening up to old friends, and even questioning some friendships. Alright, enough with the depressing chatter. Happy New Year and stay flawless!
xoxo